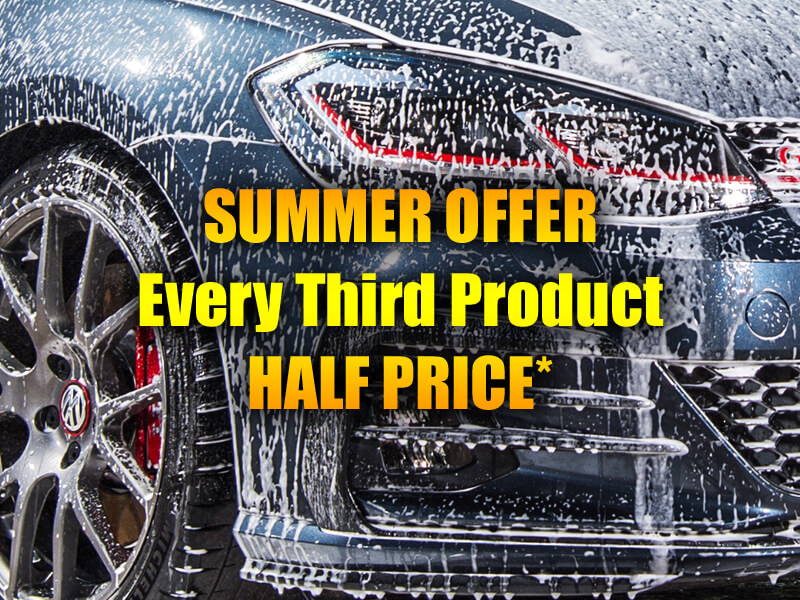 *SUMMER OFFER! Get EVERY third item HALF PRICE!*
Buy 3 Britemax branded products and get one at HALF PRICE,
Buy 6 and get TWO at HALF PRICE, Buy 9 and get THREE at HALF PRICE and so on.
Simply enter code SUMMER50 at checkout!

Offer excludes Britemax kits and discontinued or sale items. Cheapest products will be discounted. Expires August 31st at midnight

*SUMMER OFFER Get EVERY third item HALF PRICE!*

Buy 3 Britemax branded products and get one at HALF PRICE,
Buy 6 and get TWO at HALF PRICE, Buy 9 and get THREE at HALF PRICE and so on. Simply enter code SUMMER50 at checkout!

Offer excludes Britemax kits and discontinued or sale items. Cheapest products will be discounted. Expires August 31st at midnight

Looking for the best car detailing products? The Britemax offering includes a range of detailing supplies and car care products from Interior Detailing Products, Polishes & Compounds, External Dressing Solutions, Wax, Car Shampoos, Wheel Cleaners, Iron Remover, Trim Restorer, Ceramic Car Coating, Protection Products, Clay Bar, Accessories and more…

Order by Midday for Next Day delivery | Free Delivery over £40.00 UK Mainland

"Excellent performing products. Great service. Best coatings and wax around".
"Amazing products great value for money and amazing results, would recommend"

"Fantastic range of products, fast delivery. Love using the range of products in my business"
Aaron Craig Harris ACH Detailing